PhD scholarship in Poland
| | |
| --- | --- |
| ORGANISATION/COMPANY | Institute of Fundamental Technological Research Polish Academy of Sciences |
| RESEARCH FIELD | Computer science, Engineering, Physics, Technology |
| RESEARCHER PROFILE | First Stage Researcher (R1) |
| APPLICATION DEADLINE | 31/08/2021 12:00 – Europe/Brussels |
| LOCATION | Poland › Warsaw |
| TYPE OF CONTRACT | Temporary |
| JOB-STATUS | Other |
| OFFER STARTING DATE | 01/10/2021 |
OFFER DESCRIPTION
The position is offered within the research project funded by the National Science Centre (Poland).
Title: A novel multiphysics multiscale model of field-assisted sintering technology.
Principal Investigator: prof. Jerzy Rojek, e-mail: [email protected], webpage: https://www.ippt.pan.pl/en/staff/?osoba=jrojek
Project duration: 34 months with possible extension to 48 months
Institution: Institute of Fundamental Technological Research, Polish Academy of Sciences
Project objectives:
The project aims to develop a novel numerical model of the powder metallurgy process called FAST (Field Assisted (or Activated) Sintering Technology) or SPS (Spark Plasma Sintering). In the FAST technique, a loose or loosely bonded powder is consolidated (sintered) under applied pressure at an elevated temperature (below the melting point) induced by an electric current. This is a key technology for manufacturing new materials. The FAST is a complex process associated with a complex interaction of electrical, thermal and mechanical phenomena. The new multiphysics model will be developed within a multiscale modelling framework. The discrete element method (DEM) will be used for modelling at the microscopic level, whereas the finite element method (FEM) will be employed for macroscopic modelling.
PhD stipend: 5000 PLN/month
ADDITIONAL INFORMATION
Eligibility criteria
DOCUMENTS REQUIRED FOR APPLICATION AND RECRUITMENT PROCEDURE
1. Copy of MSc diploma
2. Academic CV
3. Motivation letter containing the following clause: "I agree to the processing of personal data provided in my application for the needs necessary to carry out the recruitment process conducted by IPPT PAN with headquarters in Warsaw, ul. A. Pawińskiego 5B, according to art. 13 par. 1 and 2 of Regulation (EU) 2016/679 of the Parliament and of the Council of 27 April 2016 on the protection of individuals with regard to the processing of personal data and the free movement of such data and the repeal of Directive 95/46 / EC (RODO).
Candidates may send additional documents such as diploma dissertations, reports or publications containing information that can help to evaluate, experience, achievements, and scientific standing of the candidate.
The recruitment follows the rules of the National Science Centre (Poland) given in https://ncn.gov.pl/sites/default/files/pliki/uchwaly-rady/2019/uchwala25_2019-zal1.pdf.
The entrance exam to the Doctoral School of IPPT PAN will be part of the assessment procedure. Selected candidates will be invited to take this exam. The exam can be taken online.
The next entrance exams will be held: 6 September 2021, 11:00 a.m. More details are given
at: https://www.ippt.pan.pl/en/doctoral-school#admissions
Additional comments
For more information, please contact the Project PI, Prof. Jerzy Rojek via e-mail: [email protected]
Applications for the PhD scholarship should be sent electronically by 31 August 2021 to the e-mail: [email protected]
REQUIREMENTS
Required Research Experiences
RESEARCH FIELDEngineering
YEARS OF RESEARCH EXPERIENCE1 – 4
RESEARCH FIELDComputer science
YEARS OF RESEARCH EXPERIENCE1 – 4
RESEARCH FIELDTechnology
YEARS OF RESEARCH EXPERIENCE1 – 4
RESEARCH FIELDPhysics
YEARS OF RESEARCH EXPERIENCE1 – 4
Offer Requirements
REQUIRED EDUCATION LEVELEngineering: Master Degree or equivalentComputer science: Master Degree or equivalentTechnology: Master Degree or equivalentPhysics: Master Degree or equivalent
REQUIRED LANGUAGESENGLISH: Good
Skills/Qualifications
We seek candidates having basic experience in one or two of the following areas:
computational mechanics (numerical methods, programming, computer simulation)
materials science, knowledge of powder metallurgy would be an additional benefit
mechanics and physics of materials
Where to apply
PhD scholarship
Application Deadline: 31/08/2021 12:00 – Europe/Brussels
Where to send your application
COMPANY: Institute of Fundamental Technological Research Polish Academy of Sciences
About the Institute of Fundamental Technological Research Polish Academy of Sciences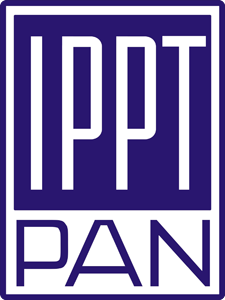 Institute of Fundamental Technological Research, Polish Academy of Sciences is, most importantly, a team of researchers and high-class specialists who want to add value to the educational and cultural knowledge of our society. We are one of the biggest technical institutes of the Polish Academy of Sciences. By aiming at solid, recognizable scientific achievements, we are committed to initiate, develop and strengthen the cooperation between the most prominent representatives of various parts of the economy and outstanding scientists in the fields of technology.
Why Poland
Poland is a fascinating country that serves as the geographical and cultural crossroads of Eastern and Western Europe. Located at the center of the Northern European plain, Poland has been a nation of survivors since the foundation of the first Polish state more than 1000 years ago. Through its turbulent history its people have managed to maintain their identity, and today, the country enjoys a crucial position as the largest of the former Eastern European states and one of the most populous members of the European Union.
Working in Poland
In Polish cities, it's easy for a student to find a part-time job. The wages increase systematically, so many Polish students choose paid studies and start working. Although the permission to work in Poland depends on your country of origin.
Polish main cities
Warsaw – the capital of Poland (Polish: Warszawa) is the capital and largest city of Poland. It stands on the Vistula River in east-central Poland, roughly 260 kilometres (160 mi) from the Baltic Sea and 300 kilometres (190 mi) from the Carpathian Mountains. Its population is estimated at 1.740 million residents within a greater metropolitan area of 2.666 million residents, which makes Warsaw the 9th most-populous capital city in the European Union.