Hurford Youth Fellowship Program in the USA (Fully Funded)
Overview
The Hurford Youth Fellowship Program seeks to build leadership skills and harness the potential of young democracy activists from around the world. Through the Program, young activists spend three months at the World Movement's Secretariat, during which they expand their global connections, share experiences with other activists from democracy movements around the world, and contribute to the development of the World Movement for Democracy. Hurford Youth Fellows engage in strategic meetings; conduct research; and organize and lead presentations, online discussions, and information-sharing sessions on key democracy issues.
Apply for King Abdulaziz University Scholarships In Saudi Arabia
Why you might choose to apply to the Horford Youth Leadership Program
The Hurford Youth Fellowship Program 2023 is a life-changing experience for young leaders from around the world. The fellowship provides participants with the skills and knowledge needed to become effective leaders in the global community. The program is open to young leaders between the ages of 18 and 30 who are committed to working for a more just and equitable world. Fellows are selected based on their demonstrated leadership potential and commitment to social change. The program has four main components: academic study, fieldwork, service learning, and professional development. They also have the opportunity to participate in fieldwork placements and service-learning projects in their local communities.
Apply for Monash University Masters And PhD Scholarships In Australia | Funded By The Australian Government
Details
Program host country: United States of America
Financial Coverage: Fully Funded
Program duration: 3 months
Dates: March 1 – May 31, 2023
Eligibility: International Students
Deadline: July 31, 2022
Apply for CERN Summer Student Internship In Switzerland (Geneva) 2022
Provided Financing
Monthly salary
health insurance
Free round-trip tickets
Facilitate online discussions
All Fellows will participate in relevant events and discussions in Washington, DC.
Apply for Al Qasimia University Scholarship For Bachelor's Study In The United Arab Emirates (UAE)
Horford Youth Leadership Program Topics
The fellowship program will give fellows the opportunity to conduct research, make presentations, participate in meetings, and participate in information-sharing sessions on the following democracy-related topics:
Defending the democratic space
Strengthening inclusive governance
Strengthening democratic leadership
Apply for Taibah University Undergraduate Scholarship In Saudi Arabia (Fully Funded)
2022 HURFORD YOUTH FELLOWS
Marwa Galaleldin, Sudan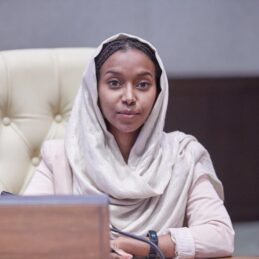 Marwa Galaleldin leads the youth portfolio at UNFPA Sudan Country office, where she designs and oversees the execution of strategic programs that contribute to the systematic and meaningful youth-led participation and leadership in sustainable development, humanitarian action and peace building. She is also a poet and screenwriter who works to utilize artistic expression for social change.
During her fellowship, Marwa will explore the methods through which Sudanese resistance committees transformed to serve as an important space for youth political participation during democratic transitions. She will also examine and compare the various tools young people use to engage and organize in political processes in different countries.
Project Title: "Redefining Democratic Space in Post-Revolution Sudan: A critical analysis of youth political participation in neighborhood committees"
Apply for Kazakhstan Government Scholarship For Bachelor's, Master's, And Doctoral Studies | Funded
Yahye Mohamed Mohamud, Somalia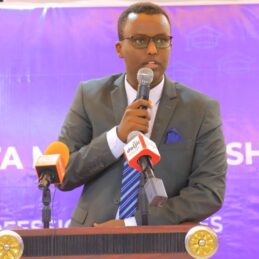 Yahye Mohamed is the co-founder of Gole Forum, a center which provides a platform through which youth work to contribute to peace building, good governance, and democracy in Somalia through dialogue, research, and advocacy. Yahye also works with Women in Media Initiative Somalia (WIMISOM), an organization which empowers Somali women in media to encourage women to participate more in political organizations and achieve social equality.
During his fellowship, Yahye will explore how youth can contribute to the advancement of democratic norms and practices in Africa by examining strategies and lessons learned by previous youth mobilization efforts. Through online discussions, he will examine strategies to transform youth political activism and awareness into tangible participation in formal political processes. The discussions will also entail how youth can mobilize support and build coalitions for advancing democratic practice in Africa by using new technologies and online tools.
Project Title: "The Potential of Youth Contributions to the Advancement of Democracy in Africa"
Apply for SBW Berlin Undergraduate And Masters Scholarships In Germany (Fully Funded)
Sophia Santi Guevara, Venezuela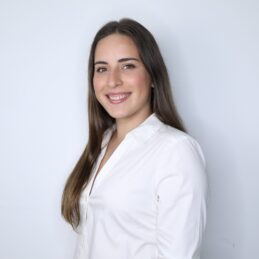 Sophia Santi is the Lead Project Coordinator of the Permanent Youth Forum, the biggest Venezuelan youth platform for innovative youth initiatives. Through her work, she has created awareness of the challenges facing youth in her country and designed projects for vulnerable youth groups. Sophia is also a Generation Change Fellow and Co-Chair of the Youth Advisory Council at the United States Institute of Peace, a Young Leaders Grant Winner, and advisor on peacebuilding projects in Venezuela.
During her fellowship, Sophia will conduct a study of three challenging 21st century migration crises: Venezuela, Syria, and Rohingya, to further understand their impact on young migrants' inclusion in political processes.
Project Title: "Inclusive Governance Through the Eyes of Youth Migrants"
ITEC Courses From The Government Of India Ministry Of External Affairs
---
Do you have great ideas about how to promote democracy in your community? Are you ready to build your leadership skills? Would you like to meet other youth leaders from around the world? Now's your chance! We will start accepting applications for the Hurford Youth Fellowship beginning June 1! The last day to submit applications is July 31, 2022. For more information click below.